The whole KNIPEX world
in your hands.
The KNIPEX App - Always find the right tool.
Now available in the Google Play Store and Apple's App Store, the KNIPEX App offers Android and iOS users the full product assortment on the go. Whether you're in the shop or on the road, the app offers all the information you need to know about your tools from features and functionalities, applications, and where to buy more KNIPEX. Search for the app under the name "KNIPEX - Pliers finder for experts" or click one of the download buttons below.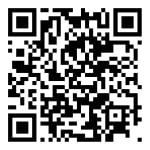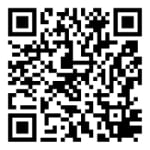 Release update: 1.1
Internationalization: The KNIPEX App now speaks even more languages. Newly included are: Italian, Spanish, Portuguese, Polish, Dutch, Swedish, Danish, Czech, Turkish, Korean, Japanese, Greek, Finnish, Norwegian.
Quick language change: Now you can change the language version of your KNIPEX app to your national language in the settings.
Copy function of the article number: With the new copy function you can quickly and easily copy article numbers to your clipboard to search for them on the web or to find a suitable store.
Like holding the tools in your hand
A few things the KNIPEX App offers:
Product search: Find the right tool by entering a keyword or part number.
Wishlist: Save your favorite tools with the heart symbol.
Augmented Reality: Many of our tools can be virtually placed on your own workbench - rotate the tool, zoom in and out, and view the tool from all sides. The "View in AR" button appears on the detail pages of these tools. The filter function allows you to view all AR-enabled products at a glance.
Product Finder: With our product finder you can quickly find the right tool for you.
Product finder: reliable guide to the perfect tool
Do-it-yourselfer or professional? What material are you using? What size? Any specific task details? After answering a few of these questions, the tool finder will find the right tool for you! The app will launch with the tool finder for our pipe cutters and crimping pliers. We will continually add more product families to later versions of the app.