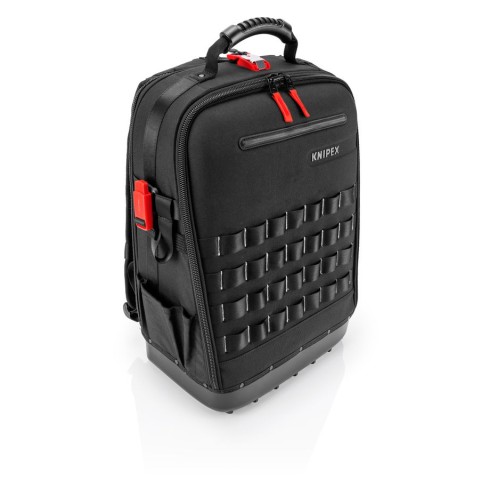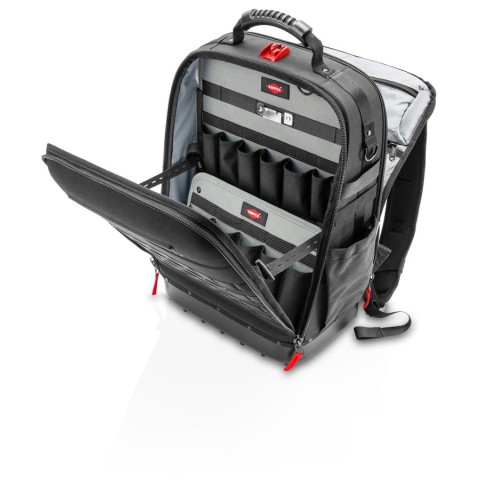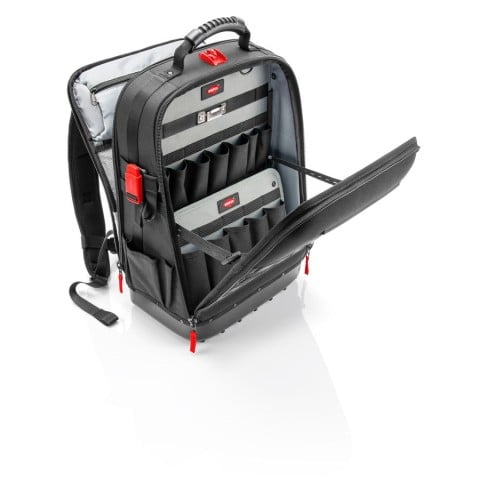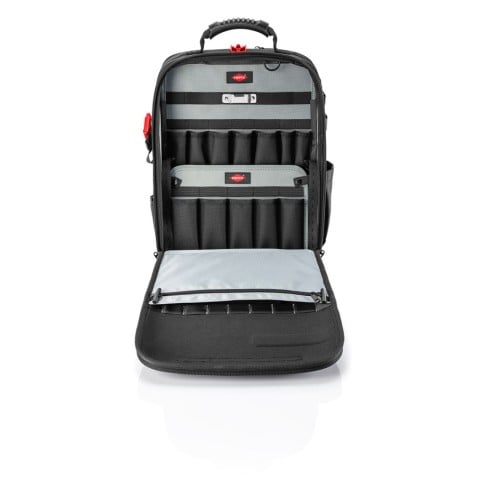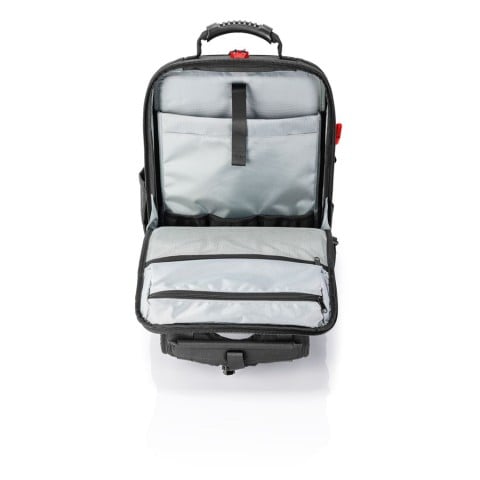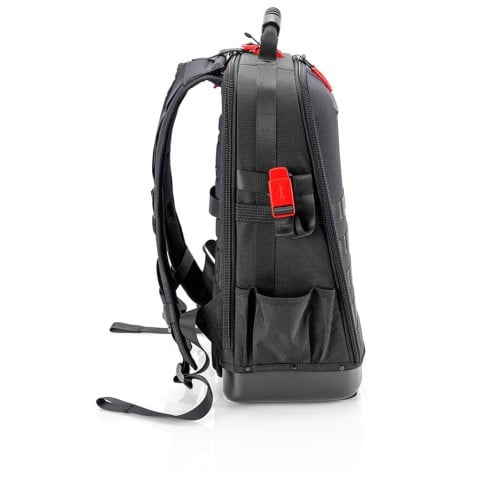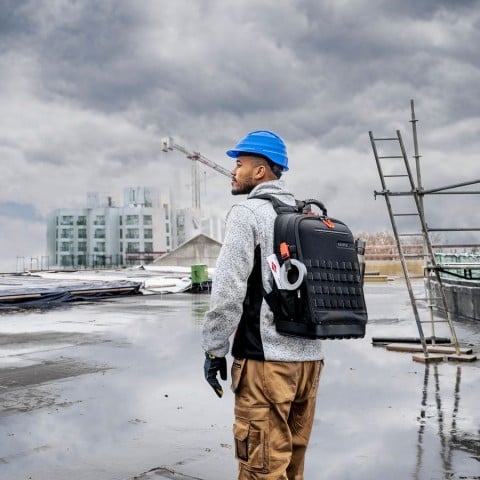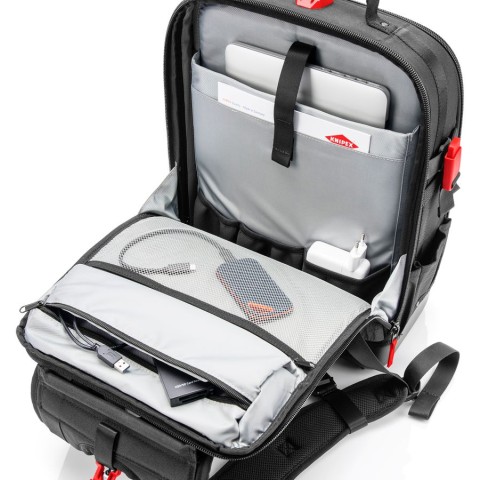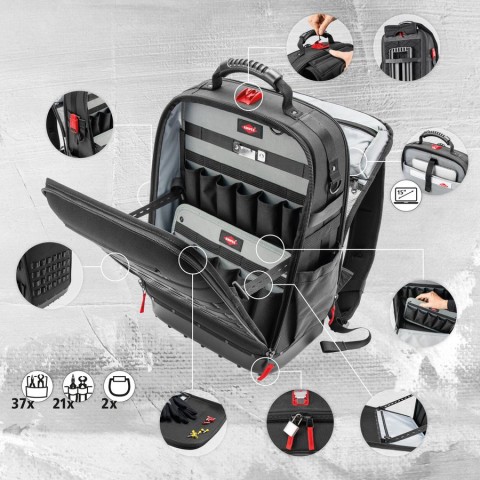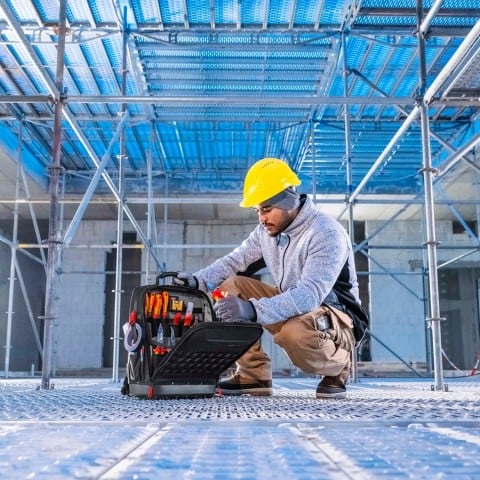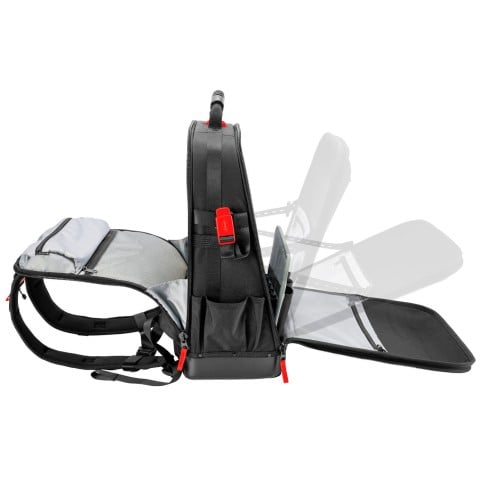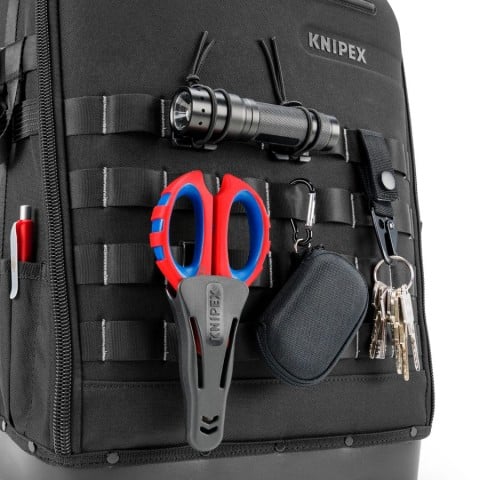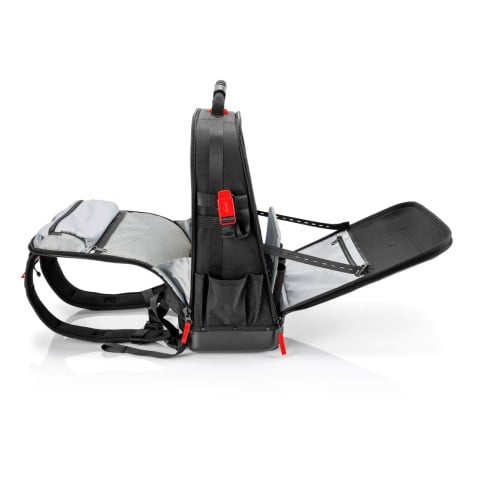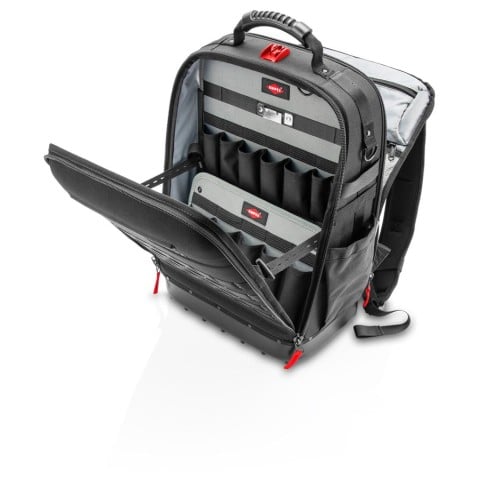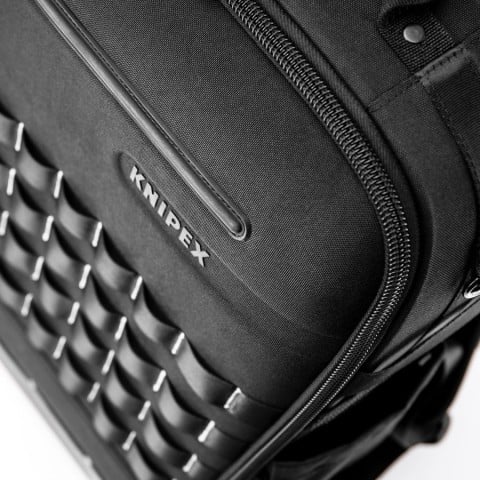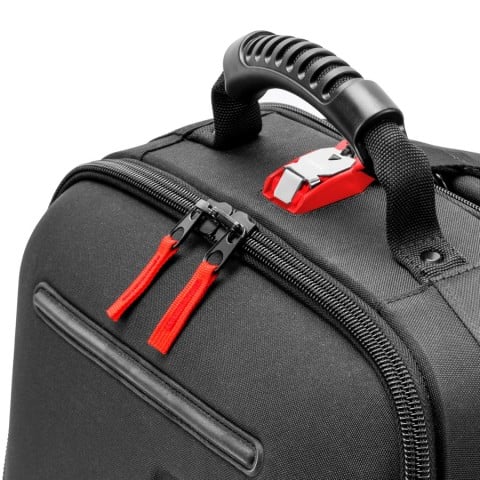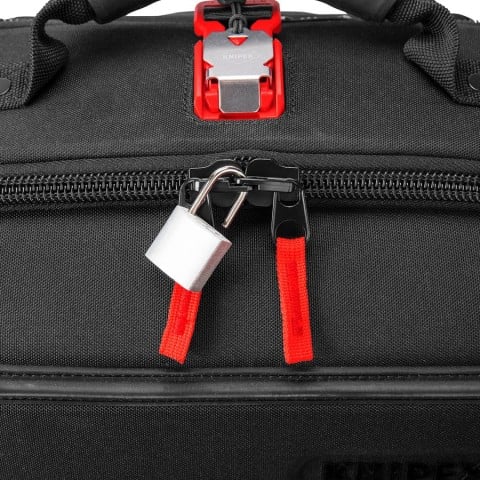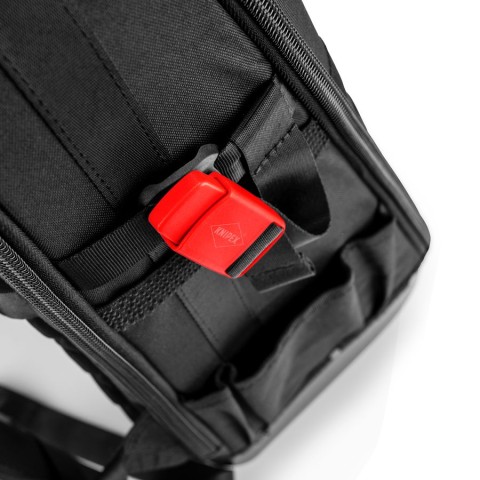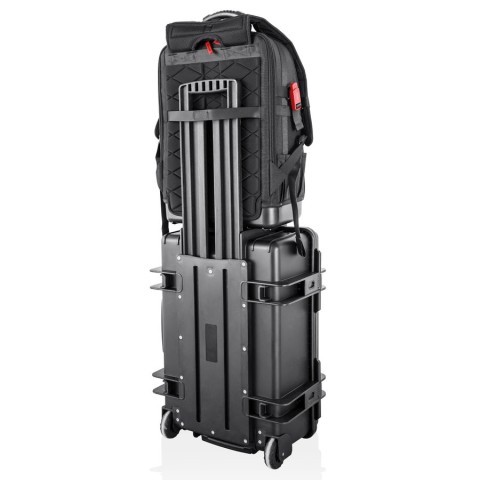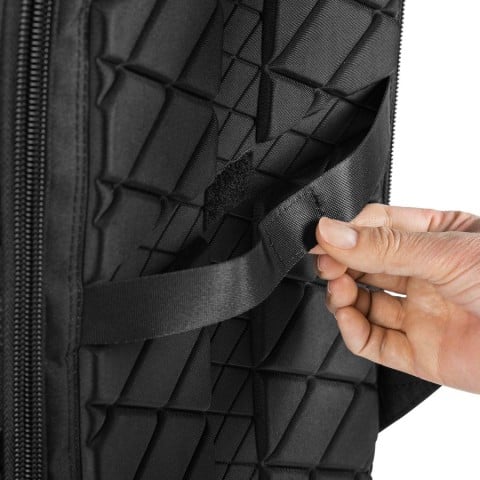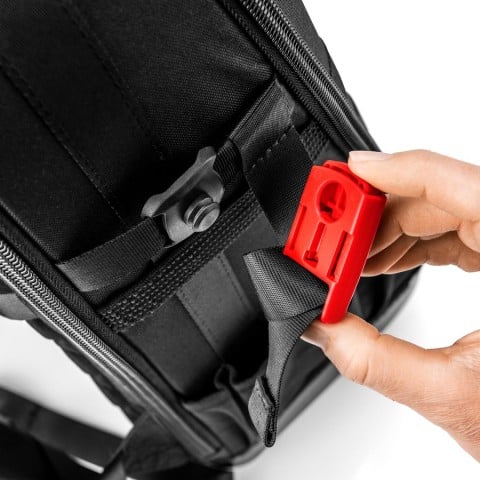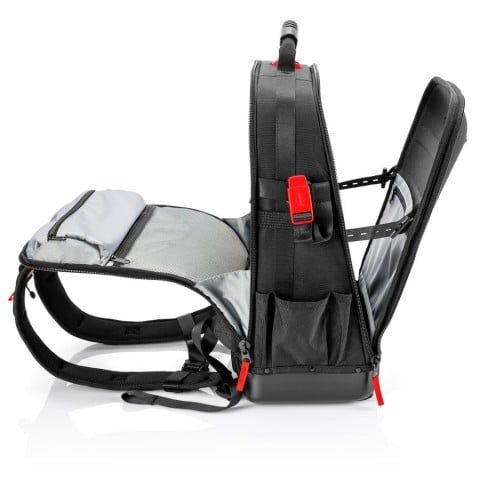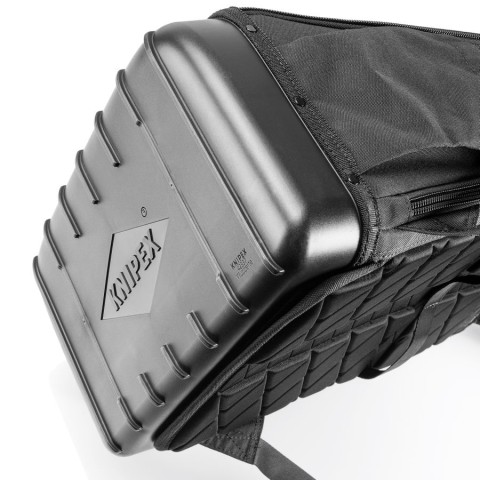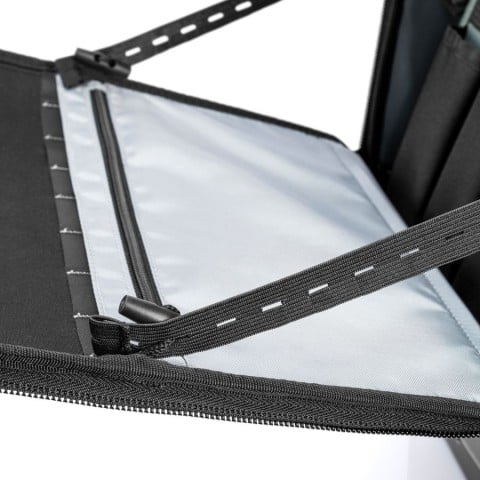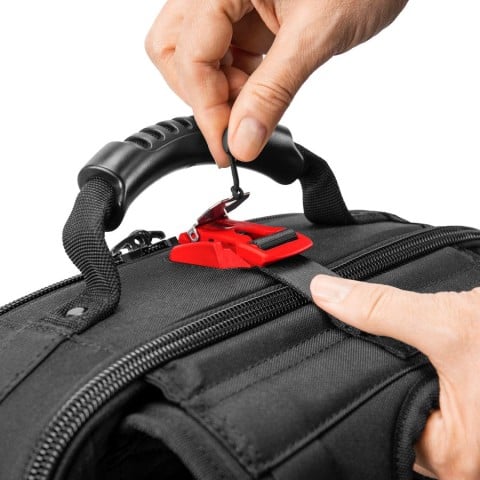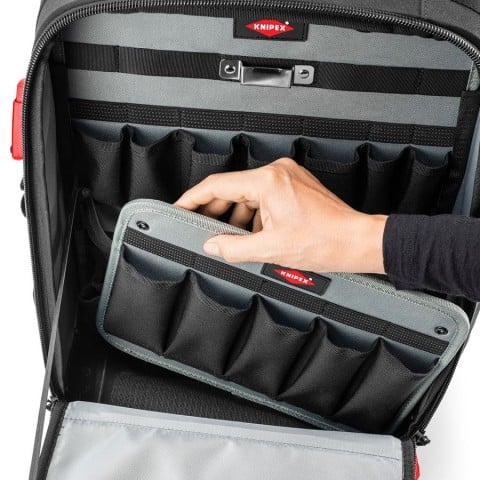 KNIPEX Modular X18 Tool Backpack

00 21 50 LE
Tool backpack to easily carry up to 33 lbs. of tools and gear to your next job site
Dual inner compartments; one to store your tools and one padded section for a computer or tablet 
The backpack offers 21 retaining loops, 37 pockets, a removable tool board and padded back for comfort when wearing it
The front and back panels fully hinge for easy access to tools and supplies
Waterproof molded bottom (2.4" high) made of impact-resistant plastic for a secure upright position when opened and closed
One MOLLE strap on the inside and four MOLLE straps on the outside for attaching adapters, carabiners or accessories (not sold by KNIPEX) 
Patented magnetic FIDLOCK® connector evenly distributes load weight, provides secure closure and easy one-handed operation
The luggage strap allows convenient attachment to telescopic handles
Durable fabric made of sustainable recycled synthetic fibers, splash-proof and easy to clean
Product registration is required
20 7/8" x 13 3/8" x 8 1/4" (H x W x D), empty weight 6.4 lbs. tested load capacity up to 33.1 lbs.
Buy now
Technical details